Shifting to a Hospitality Mindset for Short-term Vacation Rentals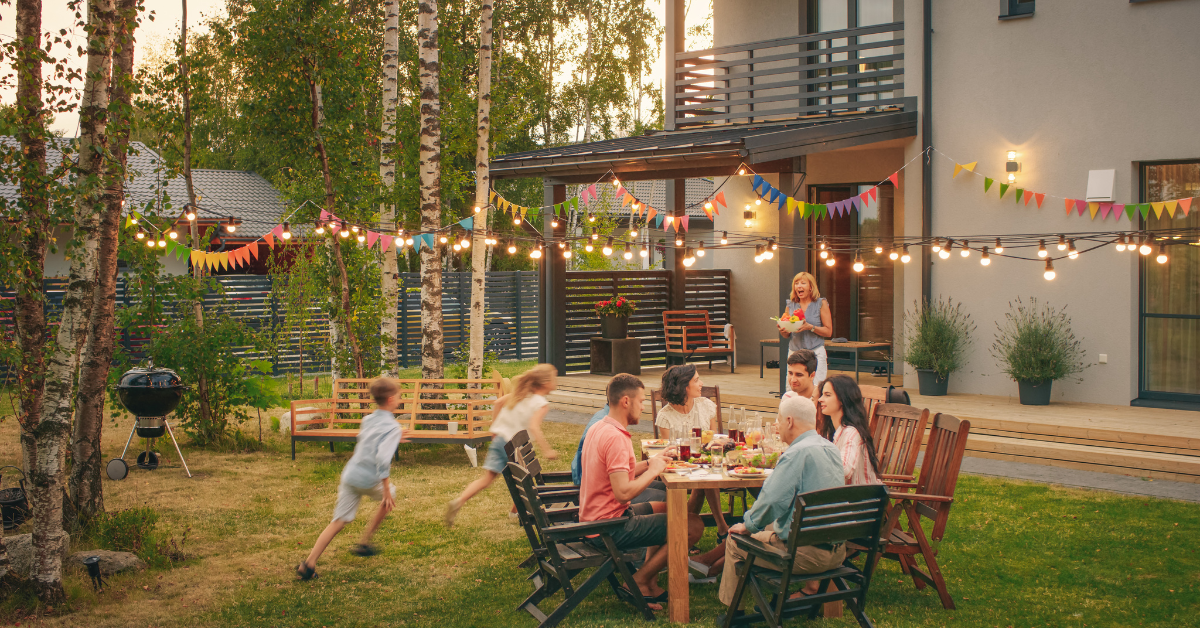 Disclaimer: The information provided on this site does not, and is not intended to, constitute legal, financial, tax, or real estate advice. Please consult your expert for advice in those areas. All content is for general informational purposes only and is not intended to provide a complete description of the subject matter. Although Blueprint provides information it believes to be accurate, Blueprint makes no representations or warranties about the accuracy or completeness of the information contained on this site. Specific processes will vary based on applicable law. The title and closing process will be handled by a third-party attorney to the extent required by law. Product offerings vary by jurisdiction and are not available or solicited in any state where we are not licensed.

When investors transition from a long-term to a short-term rental strategy, they aren't just adding to a portfolio of real estate assets; they're building a hospitality business. Short-term rentals require a different approach to decision-making, an emphasis on understanding the clientele, and a focus on elevating the experience of those who stay there. With long-term rentals, landlords may not face much backlash when dragging out tenants' maintenance requests or failing to respond quickly to concerns. On the other hand, short-term renters expect hosts to be responsive, courteous, and helpful. A series of bad customer reviews for a vacation rental listing can snowball into higher vacancy rates. 
Customer reviews are a powerful tool that can propel the demand for your listings or deter vacationers from clicking "Book Now." That's why once investors have run the numbers and decided a property is ideal for short-term rental vacations, the next step is to start thinking more about the customers.
The expectations are much higher with short-term rentals, but so are the returns. There are a few reasons why vacation rentals are an excellent investment, but the higher net operating income is probably at the top of the list for most investors, paired with the strong demand from travelers. 
According to the latest AirDNA report, which tracks vacation rental data from Airbnb, VRBO, and property management systems:
Demand is up 17.9% YOY

Average daily rates (ADRs) are up 4.6% YOY

Revenue is 23.3% higher YOY 

Nights booked were up 2.8% YOY to 17.1 million 
That's with an increase of 1.34 million available listings from the same time last year. AirDNA reports that the booking pace was 29% higher in April and May compared to the previous year while it's pacing 26% higher for summer. Guests book about 45 days in advance for summer 2022, and the top destinations are already nearing max capacity, so there's more room for competition to enter the STR market. 
Relate Reading: Long-term vs. Short-term Rentals: Which is a Better Investment Strategy? 
Questions to Better Understand Clientele
Attracting guests and realizing the full potential cash flow of a short-term rental requires a crucial shift in a landlord's mindset. A good first step is researching what vacationers on popular sites like Airbnb and Vrbo are looking for in their next booking. According to one survey, amenities are high on the list for Airbnb users, outranking location to shopping and dining in the area or proximity to family and friends.  
Even if the property in a beach town doesn't offer beach access or ocean views, the right amenities can sway visitors to choose the booking over another. 
Before renovating or stocking up a rental property, here are a few questions to help understand who will be staying at the rental and how to appeal to them: 
Why are visitors attracted to this city or area? Location is only one part of the equation for short-term rental success. People travel for leisure, but they also travel for business and for health care. Many travelers looking for vacation rentals want spaces that provide comfortable surroundings and practical accommodations even if it's not in the heart of a city.   
What type of visitors will likely stay at this property? Could they be large families gathering for a reunion, a group of young women looking for a weekend bachelorette getaway, or a solo traveler looking for a cheaper hotel alternative with public transit within walking distance? Envision what type of traveler a property is more likely to find the property's space and location more appealing.  
What booking apps are these visitors more likely to use? Vrbo and Airbnb are only two of many online booking apps used by travelers around the world. However, each platform has different property requirements, cancellation policies, payment policies, listing fees, and other details to examine before using. They also attract different types of travelers. Vrbo has cultivated an audience made up of mostly families because listings must be entire properties. Meanwhile, Airbnb has grown a following of younger traveling groups or solo travelers because shared rooms and spaces are allowed to be listed. Is a mom or a maid of honor more likely to book this property and why? 
What is a good way to showcase the characteristics of the property most likely to attract visitors? Depending on the answer of who is likely to book a space, hosts will want to capture the features most likely to appeal to that demographic in the listing description and photos. If a property isn't ready for a photo-op yet, it may be worth a refresh with the target traveler in mind. 
How to Curate a Welcoming Environment for Guests
There are approximately 5.6 million active listings on Airbnb and 2 million on Vrbo. That's a lot of noise to cut through in searches. Many users are filtering their searches by their top amenities, so be sure to highlight them: 
WiFi and a workspace

. WiFi is a must for most stays, especially if visitors need to spend a few minutes checking work emails. Occasionally, a visitor may be on a remote work vacation, so a quiet space for a laptop is also ideal. 

 

Free parking

. Depending on the city or property type, visitors may expect free and ample parking spaces. 

Washing machine.

A washing machine and dryer are great features for road-weary travelers.  

Pet-friendly.

Many people look for hotel alternatives so they can bring Fido along on a family vacation. In addition to allowing pets on the premises, hosts may want to consider adding touches, like dog houses, to make the family pet feel cozy too.  

A pool, hot tub, fire pit, or other backyard feature.

The outside can be just as important as the inside for vacationers who come to socialize. That outdoor/indoor living and entertaining area are especially attractive to travelers looking for listings in coastal climates.

Fully stocked kitchen.

According to

Travel Weekly

, 25% of Airbnb nights booked in the first quarter of 2021 were for stays of 28 nights or longer. People who rent a vacation home instead of a hotel often stay longer partly because they have access to kitchen spaces to cook meals. Vacationers expect it to be fully loaded with pots, pans, and other appliances as well as the daily basics like coffee, tea, sugar, pepper, salt, etc. 

A guide to orient the guests.

Provide instructions on how to use appliances, WiFi passwords, where to find linens, tips on the best restaurants, places to visit, and other areas of interest that are off the beaten path. 

Small touches.

A bottle of wine, baked goods, and a welcome note are great ways to welcome guests and make them feel special.  
Once the space is renovated, styled, and fully stocked for guests, be sure to capture high-quality photographs of the space. To really stand out, it may be worth getting a professional photographer.  
Finally, long-term landlords switching to short-term hosts should prepare for a different dynamic. If a property management company isn't handling guest services, prepare to be on-call to help guests at any hour of the day.  
Start Small and Find Help
Shifting into a new real estate investment strategy is an experiment. Even with all the research and data backing up the decision, unpredictable factors may influence the ultimate success or failure. Few were prepared to face the sharp downturn during the pandemic. 
Many investors start by transitioning or acquiring only a few short-term properties to test the waters and to insulate a portfolio from massive losses. Once the model is a proven success, expanding on it becomes easier. 
If the transition from self-managing long-term to short-term sounds overwhelming, the higher returns may open up the possibility of outsourcing the daily operations to a property manager focused on vacation rentals. 
Acquiring and Closing on Short-term Rentals
At Blueprint, we work with real estate investors and proptech companies acquiring single-family properties for short-term and long-term strategies. We provide a title and closing experience to support the complex transactions associated with real estate investing. Our platform allows investors and their counterparties to gain insight into transaction milestones and upload and electronically sign documents. For those with proprietary software, you can connect with our API to submit and track transaction information in one place. 
Learn more about growing your real estate business with Blueprint. Schedule a demo here.