A Title and Closing Experience
Powered by Technology
The housing market is unpredictable, but your real estate transactions don't have to be. Blueprint's easy-to-use platform keeps everyone in the loop as the transaction reaches new milestones. Easily manage your high-volume business and access up-to-date information from anywhere, anytime.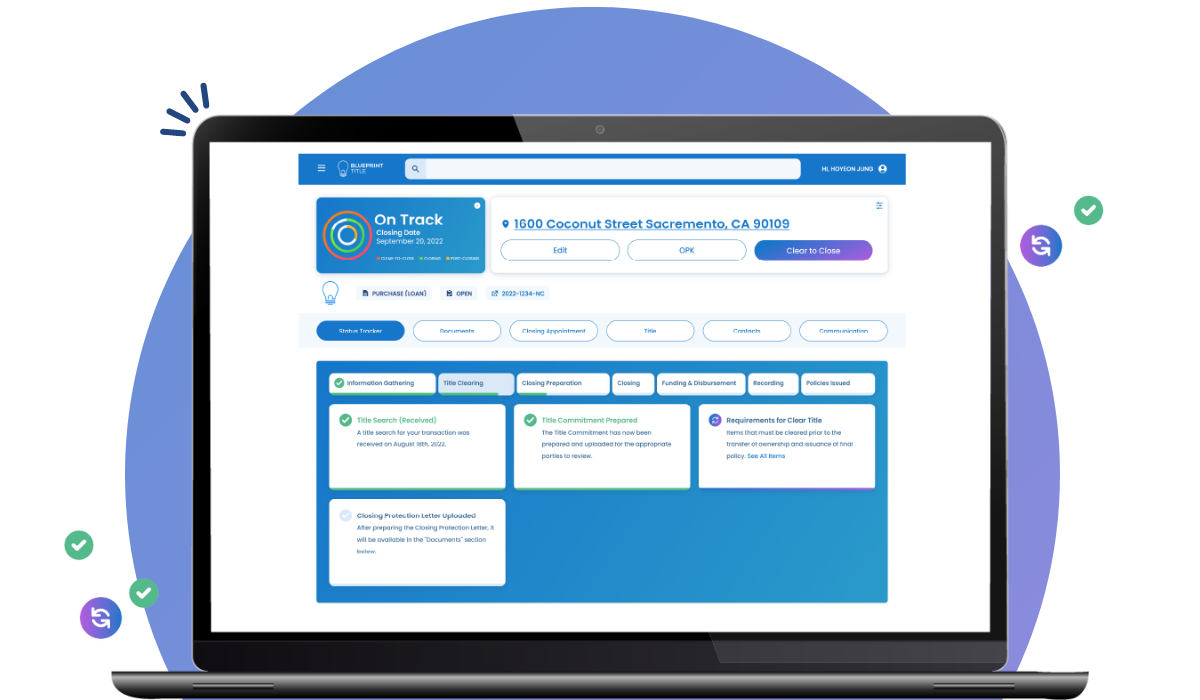 Close Your Deals in 3 Steps
The Blueprint Portal simplifies the title closing and process by bringing all your transactions together in one place. 
Quickly upload a contract and provide a few key pieces of information to get started. 
Monitor all your transactions at a glance, get in-app alerts, and follow each transaction's progress. 
Choose a flexible closing option that fits your schedule, including eSign and mobile closings.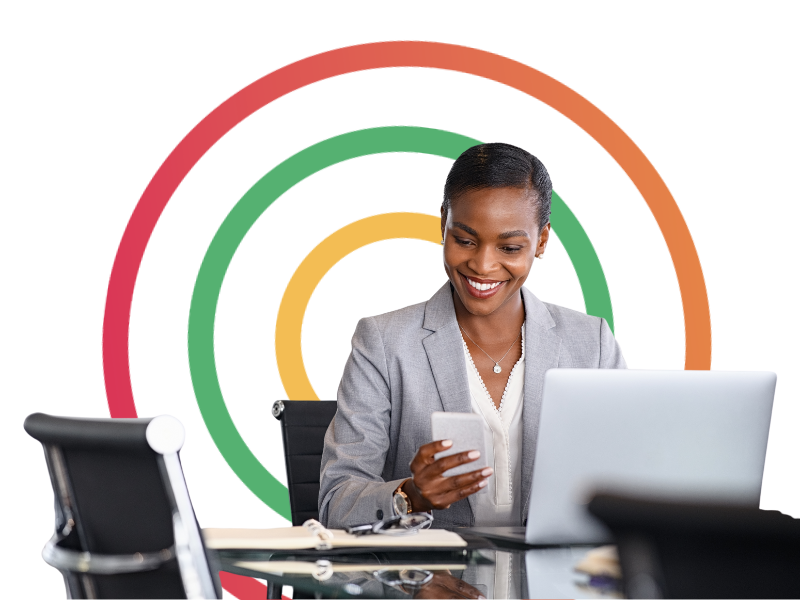 Getting to the closing on time is a team effort. Add collaborators and counterparties to the Blueprint Portal to streamline the closing experience, improve customer satisfaction, and increase transparency. Buyers, sellers, and other parties can access portal features to stay up to date, take action to keep the transaction on track, and find support from a team of experts.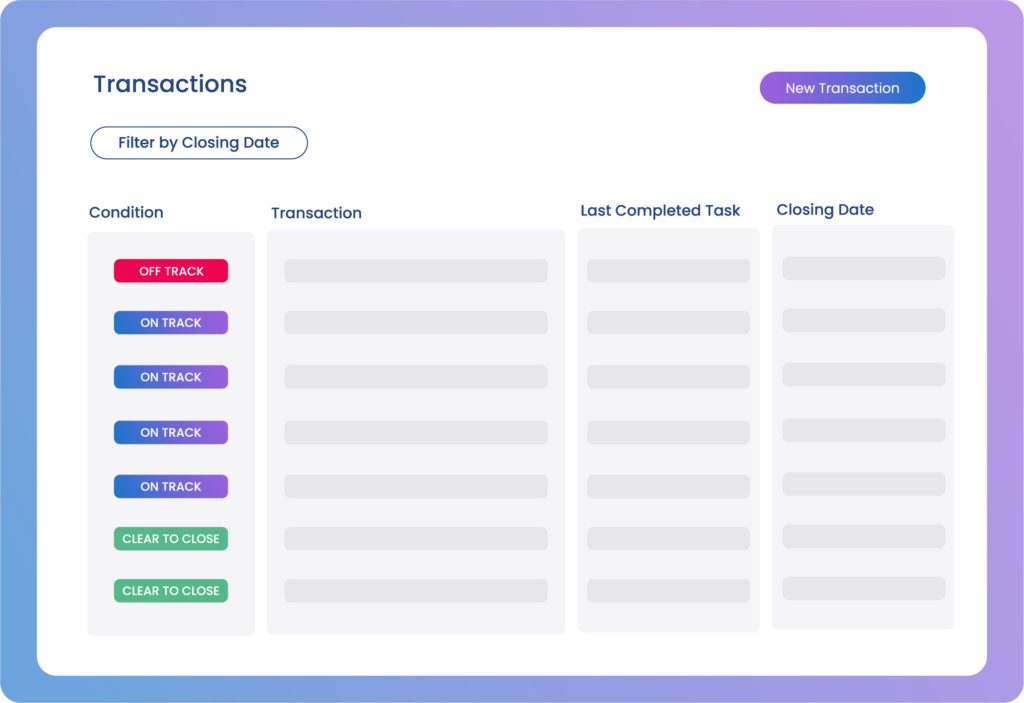 See all your transactions in one place, follow their progress through each transaction milestone, and know when each is moving toward closing. Quickly filter by the closing date, status, and state, or search by a keyword like the property address number, street name, or an involved party or company. 
The Status Tracker provides real-time progress of each transaction, with up-to-date stage information, accompanying tasks, and closing timelines.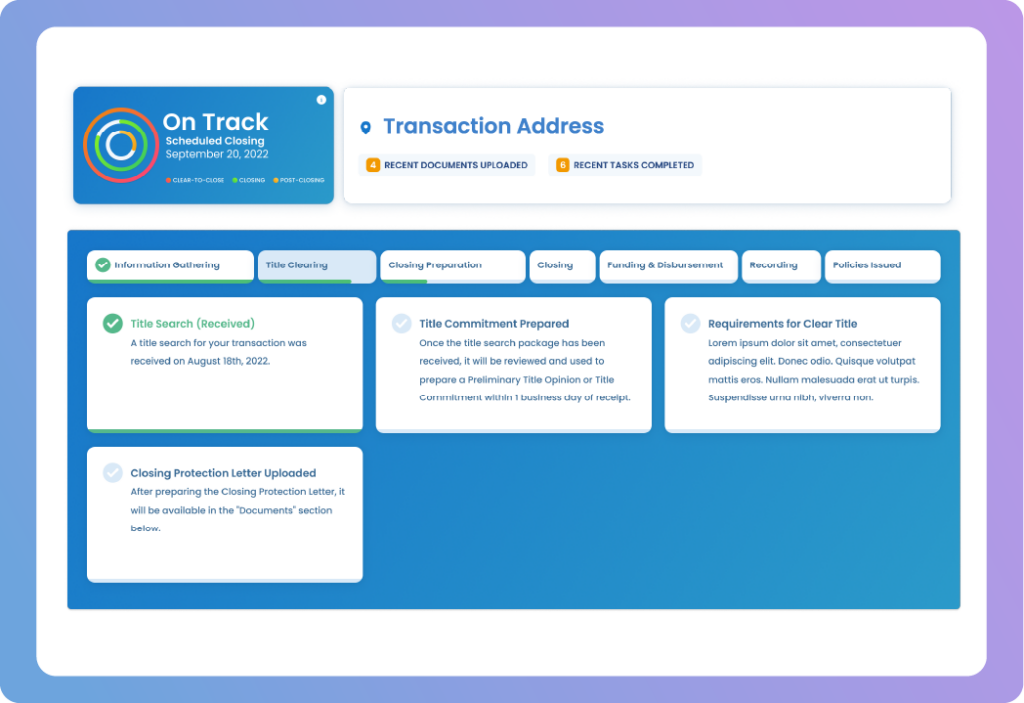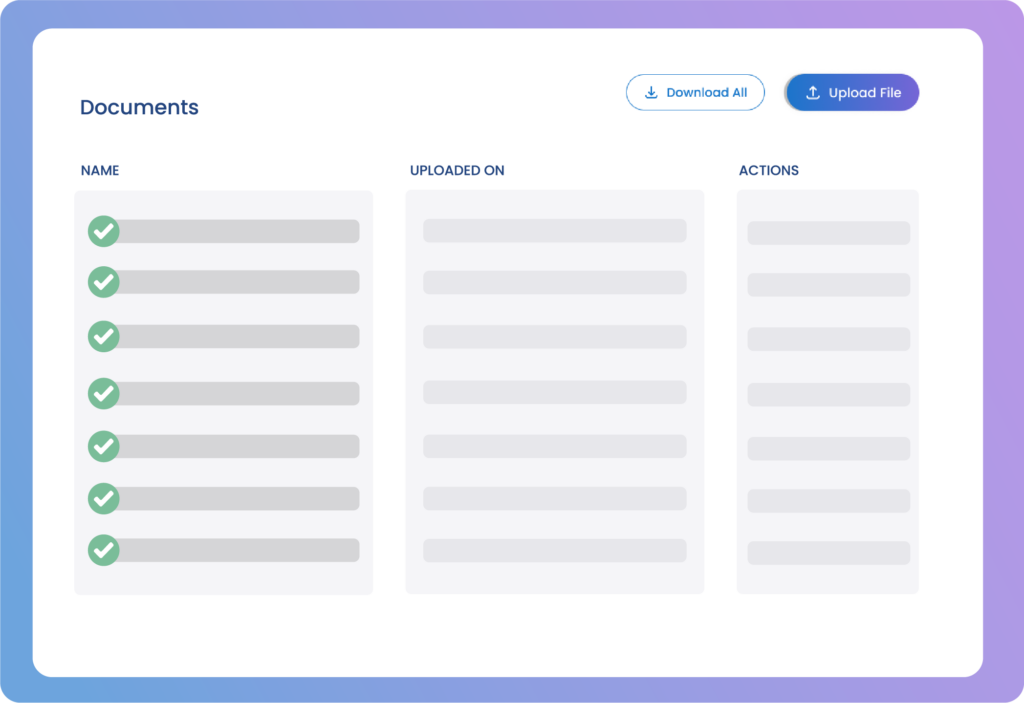 Real estate closings usually come with a lot of paper clutter. With Blueprint, you can keep things neat in our Documents Hub. Review, upload, download, and eSign all your relevant file documents here.
Before anyone in the transaction can get paid, the numbers need to be correct. Review, request revisions, and approve your settlement statements for better transparency and quality control. Never miss a vital approval request in your email box again. This feature lets you see when a settlement statement is approved, pending a revision, or not yet to be reviewed by other parties.