Long-term vs. Short-term Rentals: Which Is A Better Investment Strategy?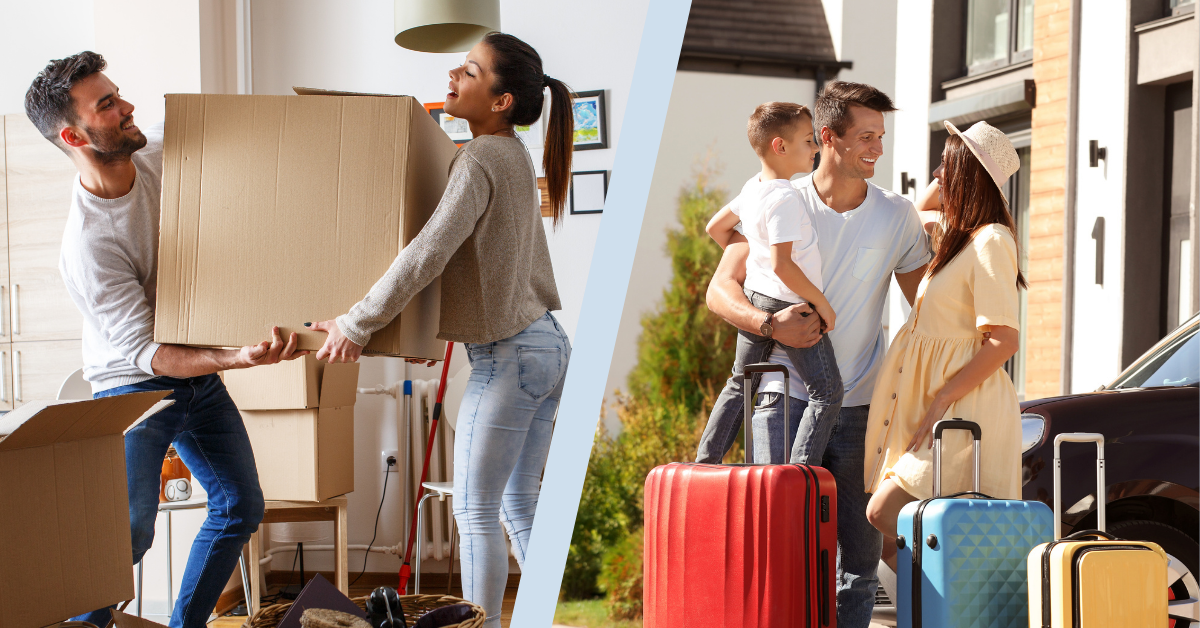 Disclaimer: The information provided on this site does not, and is not intended to, constitute legal, financial, tax, or real estate advice. Please consult your expert for advice in those areas. All content is for general informational purposes only and is not intended to provide a complete description of the subject matter. Although Blueprint provides information it believes to be accurate, Blueprint makes no representations or warranties about the accuracy or completeness of the information contained on this site. Specific processes will vary based on applicable law. The title and closing process will be handled by a third-party attorney to the extent required by law. Product offerings vary by jurisdiction and are not available or solicited in any state where we are not licensed. Blueprint makes no endorsements of any products, tools, or services mentioned. 
Real estate investors who intend to hold property and rent it out for profit can take two approaches: long-term rentals or short-term rentals. Both strategies for rental income have pros and cons.
Here we'll discuss the benefits and drawbacks of each, as well as other factors you should consider when making your decision.
Long-term vs. Short-term vs. Month-to-Month Rentals
Buy-and-hold real estate investors often enjoy the long-term gains of asset appreciation coupled with the short-term cash flow from rent. Whether a single-family home or a multi-family building like a duplex or triplex, rental properties are typically designated as either long-term or short-term. In addition, the unit may be rented on a month-to-month basis.
Here's the difference between the three:
Long-term rental: the property is rented to a tenant for an extended period of time. The time period for long-term leases typically ranges from six months to a one-year lease term at a fixed rent rate. Property owners may offer longer lease terms to their tenants. The property is typically unfurnished, and the tenant is responsible for utilities.
Short-term rental: the property is rented for less than 30 consecutive calendar days. Typically, short-term rentals are vacation homes booked for a few days or a few weeks. The property comes fully furnished, and tenants don't pay for expenses like utilities.
Month-to-month rental: the property is often furnished and rented on a month-to-month basis with an option to renew. Since the lease terms are for 30 consecutive days or more, month-to-month rental agreements are often considered long-term.
These definitions may vary slightly depending on your property's governing city or county.
Long-term Rental Pros and Cons
Before going with a long-term rental strategy, you may consider weighing these pros and cons:

Pros of Long-term Rentals
Predictable income: longer lease terms ensure that cash flow will be consistent and predictable, as long as you have dependable tenants. Seasonal variation won't impact your monthly maintenance budget as much.
Fewer operating costs: the tenant of a long-term rental agreement furnishes the apartment and pays for utilities, cable, and internet. Long-term tenants are more likely to treat the property as a home, keep it clean, make minor repairs, and perform simple yard maintenance.
Less advertising: the low turnover rate for long-term rentals means that property owners will spend less time and money advertising the unit. You're likely to find a reliable and tidy tenant who wants to renew the lease yearly.
Security deposit: security deposits are standard practice to cover the cost of any damages. Since the money is returned to tenants who are good stewards of the property, renters generally don't mind paying a deposit.
More affordable management: lower operating costs and stable tenancy means that long-term rentals require less hands-on management. If a property owner decides to outsource property management, the monthly costs are considerably lower compared to short-term rentals because of fewer inspections, cleanings, and maintenance requests from revolving occupants.
Cons of Long-term Rentals
Less flexibility: even with a thorough background check, you may end up with a long-term renter who doesn't pay rent on time or trashes the property. If an eviction is necessary, the legal process varies from one jurisdiction to the next and has to be strictly followed. The lease terms also make it challenging to sell the property quickly or make rent adjustments to take advantage of favorable market conditions. 
Less transparency: landlords must abide by strict privacy laws, so it may be more difficult to assess and repair damages regularly. Give proper notice to the tenant if you would like to conduct inspections before the lease agreement expires.
Lower profit margins: the inability to adjust pricing based on current demand results in lower profit margins than short-term and month-to-month rentals.
Short-term Rental Pros and Cons
Short-term rentals also come with benefits and drawbacks. Here's a list of the typical pros and cons to consider:
Pros of Short-term Rentals
Higher potential income: short-term rentals typically yield higher income potential due to the higher daily rates. An investor can maximize returns by adjusting prices based on local market demand and amenities. According to AirDNA, average revenue earnings have consistently risen since 2020, outpacing prior gains before the pandemic. Even in rural areas and smaller towns, revenue potential has increased by 55%. Trends like this may not last, so investors may want to consider other market factors that affect the long-term property value and short-term cash flow.
Flexibility: the short guest visits mean you won't be stuck with an unruly tenant for too long. It's easier to charge more and keep pace with competitors during the tourist season. Getting the home ready to sell is also less complicated without long-term tenants in place. The terms of the lease must be honored according to your state laws.
More control: while some long-term tenants may take good care of the property as if it were their own, not all do. Regular inspections to see if there is any damage or maintenance issues are easier to conduct with short-term rentals. One bright side of the lower occupancy rate is that there is less wear and tear overall, and the property is easier to maintain.
Personal getaway: another perk of short-term rentals is having a vacation home to use whenever you want. Reserving time for friends and family is easy because you have full control of the booking calendar.
Related Reading: 4 Reasons to Invest in Vacation Rentals Right Now
Cons of Short-term Rentals
Lower occupancy rates: every market has an off-season. Even the most popular vacation spots won't have a 100% occupancy rate. The average occupancy rate for Airbnb listings in the United States is 48%. Top performers see anywhere from 65-75% on the high end.
Aggressive marketing: short-term rentals must compete with other listings on apps like Airbnb and Vrbo and local hotels. You'll have to spend more money on advertising and time writing property descriptions to attract bookings.
More maintenance and expenses: curating the perfect vacation space to demand top dollar means you'll have to spend more time cleaning and restocking items like shampoo, toilet paper, and other hotel-like amenities.
Other Factors that Can Influence Your Decision
While you may be tempted to turn your rental property or vacation home into a short-term stay because of the great profit margins, your choice will likely be influenced by certain unchangeable characteristics of the property like location, local laws restricting short-term rentals, and your budget.
Location
Most short-term rental properties cater to vacationers. Peruse the listings of popular sites like Airbnb and Vrbo, and you'll quickly find spaces curated for the beachgoer, outdoor adventurer, or cultural connoisseur.
While location will certainly be a huge factor in determining whether your property is better suited for one over the other, keep in mind that not all short-term stays are vacations booked by out-of-towners. Other reasons that people may visit and require accommodations include:
Medical procedures
Homebuyers in between buying and selling a house
Homeowner renovating a house
"Staycations" of local residents
Even if a property isn't located in a popular tourist destination, it may still make for a good short-term rental.
Local Laws
City ordinances, zoning laws, or homeowner's association rules may make certain properties a no-go for short-term rentals. If short-term rentals are allowed, many cities require property owners to first register or obtain a license or permit before accepting paying guests on their property. Skipping or ignoring the rules could result in costly code violations or other penalties.
Local government rules vary greatly, so become familiar with them before listing your property on any site.
Tax Implications
There are also slightly different tax rules depending on how long you rent a space. The 14-day rule, if applicable, allows owners to rent a room or property for fourteen days or less without paying taxes on the income. Anything longer than that must be reported as income on your tax return.
Additionally, what tax deductions you claim may vary depending on whether the property is rented as short-term or long-term. Before posting a rental listing, ensure you fully understand the tax implications. Speak to a tax professional if you have any questions.
Budgeting
While a short-term rental may yield higher profits, it may also require more upkeep, cleaning, and supplies to compete with popular hotels and other rental properties. Of course, a long-term rental will also require a maintenance budget, but you'll have to add more items to your short-term rental expenses like:
Cleaning services
Utilities
Streaming services or other TV entertainment
Furnishings
Utensils and other kitchen equipment
Toiletries
Insurance for property damage and liability exposure
When operating a long-term rental property, many of these expenses are the tenant's responsibility. Before turning your property into a short-term rental, make a budget to see if the increase in profit is enough to cover the new expenses.
A Title Platform to Change How You Experience Closings
Ultimately, whatever strategy you choose will come down to which pros and cons make the most sense for you and your property. However you decide to build your investment portfolio, Blueprint offers a title and closing experience designed for real estate entrepreneurs at every stage.
Learn more about how we can help you with your next transaction. Request a demo.