A Common Misconception about Title Insurance Rates in North Carolina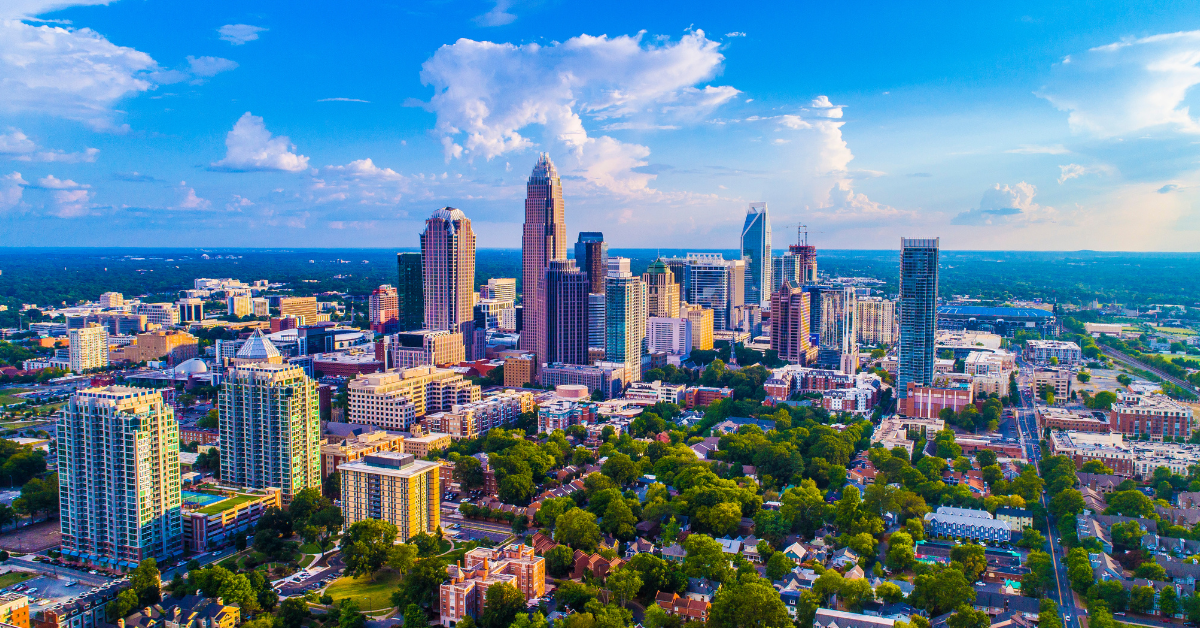 Disclaimer: The information provided on this site does not, and is not intended to, constitute legal, financial, tax, or real estate advice. Please consult your expert for advice in those areas. All content is for general informational purposes only and is not intended to provide a complete description of the subject matter. Although Blueprint provides information it believes to be accurate, Blueprint makes no representations or warranties about the accuracy or completeness of the information contained on this site. Specific processes will vary based on applicable law. The title and closing process will be handled by a third-party attorney to the extent required by law. Product offerings vary by jurisdiction and are not available or solicited in any state where we are not licensed.

North Carolina law requires an attorney to close real estate transactions. In addition to providing services, the lawyer directs aspects of the closing, including choosing the title insurance provider. Yet, despite the involvement of attorneys, there remains a shroud of mystery around title insurance, premiums, and why so many title insurance underwriters charge the same rates.
Even some seasoned real estate professionals share a common misconception about title insurance in North Carolina: Title insurance rates are set by the state.
Here, we'll set the record straight, examine where this misconception comes from, and explain how a North Carolina attorney who works with Blueprint's title agency can save buyers up to 40% on title insurance premiums.
Does North Carolina have promulgated title insurance rates?
No. Only a few states have mandated or promulgated rates – Florida, Texas, and New Mexico – North Carolina isn't one of them.
Like many states, North Carolina requires title insurers to propose rates to the Department of Insurance and wait for the green light before conducting business at that rate. In this way, rates are regulated but not promulgated.
So where does this confusion come from?
The short answer: The North Carolina Title Insurance Rating Bureau.
What's The North Carolina Title Insurance Rating Bureau?
Since 1977, some lines of insurance, like homeowner's, auto, and worker's compensation, have been promulgated by the state through the North Carolina Rate Bureau. Title insurance has never been in this Bureau's purview.
Instead, the title insurance industry created a private organization, neither mandated by nor controlled by the state, to research and propose rates on behalf of its members. The North Carolina Title Insurance Rating Bureau may sound like an official legislative body, but it's a private entity run by the largest title insurers in the country.
Over time, the Rating Bureau's effort to simplify the research and proposal process for fellow insurers has led to the impression that title rates are set in stone. Indeed, deviations from the organization's rates have been looked at with suspicion, but title insurers working in North Carolina aren't required to join.
Blueprint is a streamlined title agent utilizing lower rates
At Blueprint, we believe a better North Carolina title experience begins with better prices.
Blueprint's affiliated underwriter, Southwest Land Title, is not a member of the Title Insurance Rating Bureau. Instead, Southwest submitted its proposed rates to the North Carolina Department of Insurance and received approval for these rates. In many instances, these rates are significantly lower than the Bureau's rates and provide a clear benefit to North Carolina borrowers.
As inflation, home prices, and interest rates climb, saving would-be homebuyers on title premiums is more important than ever. North Carolina attorneys provide an important service in choosing title, and Blueprint is proud that we can offer a tech-forward option at such a lower cost.
To learn more about working with Blueprint Title, schedule a call with us today.
See how we compare on basic owner's policies:
| Owner's Policy Amount | Southwest | NC Title Bureau | Southwest Difference |
| --- | --- | --- | --- |
| $50,000 | $71.50 | $127.00 | -43.7% |
| $150,000 | $197.00 | $353.00 | -44.2% |
| $200,000 | $251.00 | $452.00 | -44.5% |
| $250,000 | $305.00 | $551.00 | -44.6% |
| $300,000 | $359.00 | $650.00 | -44.8% |
| $350,000 | $413.00 | $749.00 | -44.9% |
| $400,000 | $467.00 | $848.00 | -44.9% |
| $450,000 | $521.00 | $947.00 | -45.0% |
| $500,000 | $575.00 | $1,046.00 | -45.0% |
| $550,000 | $611.00 | $1,110.50 | -45.0% |
| $600,000 | $647.00 | $1,175.00 | -44.9% |
| $650,000 | $683.00 | $1,239.50 | -44.9% |
| $700,000 | $719.00 | $1,304.00 | -44.9% |
| $750,000 | $755.00 | $1,368.50 | -44.8% |
| $800,000 | $791.00 | $1,433.00 | -44.8% |
| $850,000 | $827.00 | $1,497.50 | -44.8% |
| $900,000 | $863.00 | $1,562.00 | -44.8% |
| $950,000 | $899.00 | $1,626.50 | -44.7% |
| $1,000,000 | $935.00 | $1,691.00 | -44.7% |
Standard Owner's Policies (Basic Rates): Reflects Southwest's Company Procedure Rates Southwest Land Title Insurance Company: SERFF Filing # WESA-133084403; Effective Date 12/16/2021 North Carolina Title Insurance Rating Bureau Rates: Effective 03/01/2020