Will ChatGPT Revolutionize Real Estate?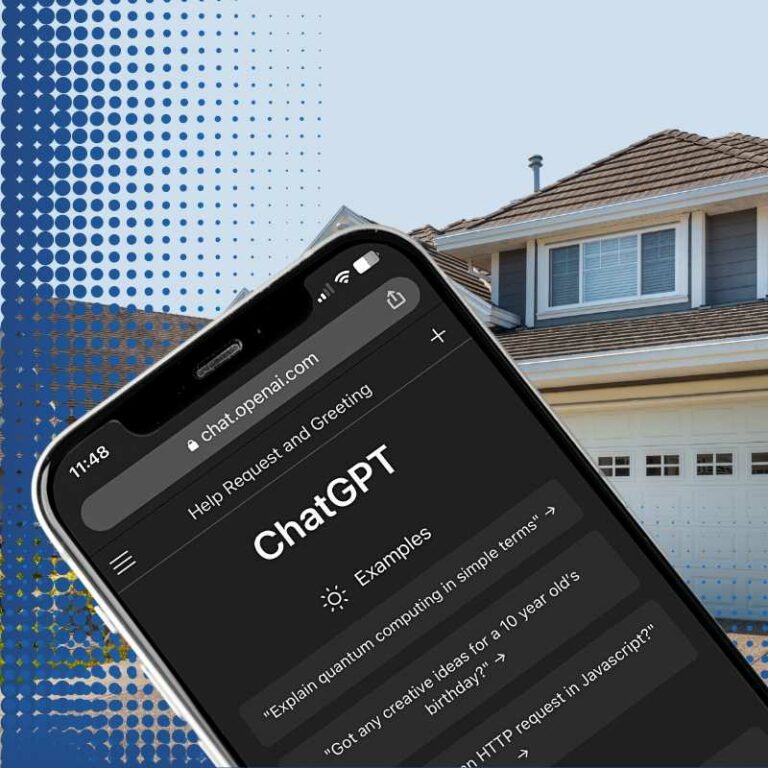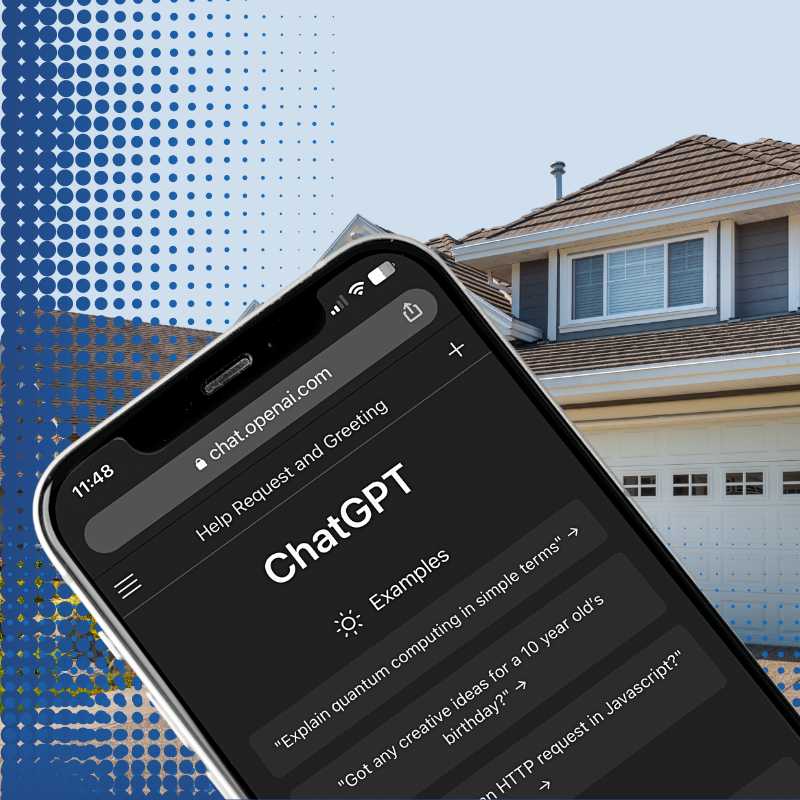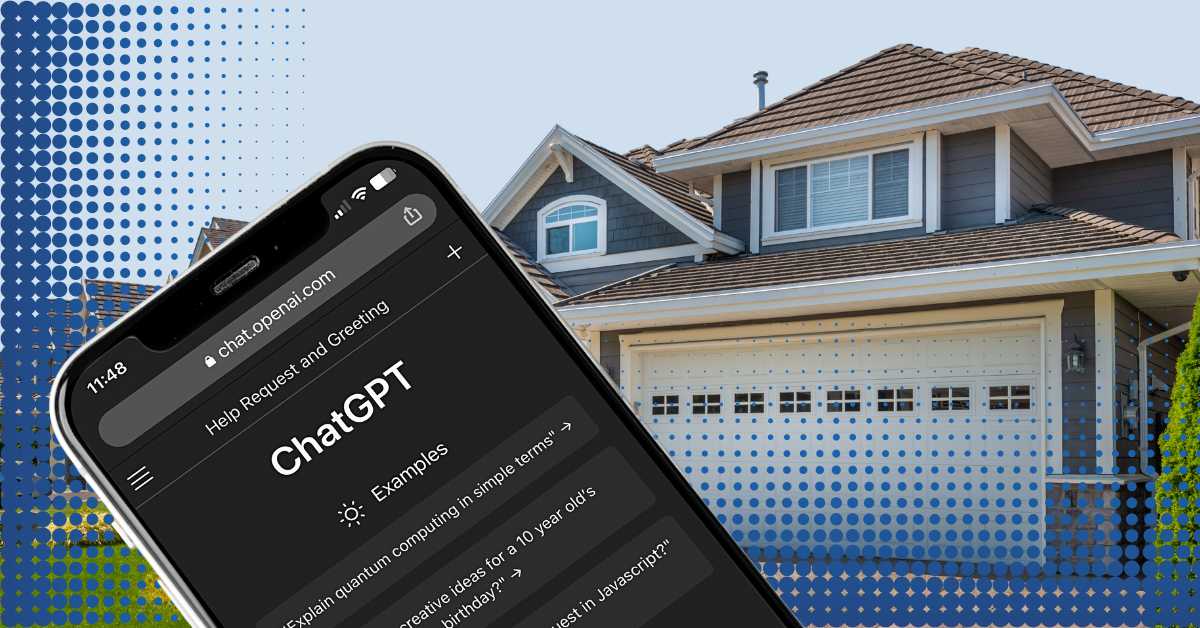 Disclaimer: The information provided on this site does not, and is not intended to, constitute legal, financial, tax, or real estate advice. Please consult your expert for advice in those areas. All content is for general informational purposes only and is not intended to provide a complete description of the subject matter. Although Blueprint provides information it believes to be accurate, Blueprint makes no representations or warranties about the accuracy or completeness of the information contained on this site. Specific processes will vary based on applicable law. The title and closing process will be handled by a third-party attorney to the extent required by law. Product offerings vary by jurisdiction and are not available or solicited in any state where we are not licensed.

The real estate and title insurance industries are notoriously slow to adopt technology ubiquitous in other industries. In 2018, interest in how cutting-edge technology like blockchain might revolutionize title underwriting was piqued when First American announced their launch of a blockchain system. Years after, the buzz on blockchain has faded, and broader industry adoption has come up short. A holistic solution to providing quick and accurate owner history searches is stymied by disparate systems used by the mortgage industry, title professionals, and public recording offices. Creating a truly decentralized and flawless blockchain record for properties has proven unattainable.  
Then came remote online notarization. The technology allows notaries and signers to connect over a secured online meeting to sign and notarize documents. For busy homebuyers and sellers, it's a convenient way to complete a closing and skip a drive to a title agent's office. Although many states have adopted laws to allow the use of RON in real estate transactions, a few states have refused. The push for national minimum RON standards has started and stalled in Congress since 2020. 
Today, the real estate industry is turning its sights on the latest technology darling, ChatGPT. Enthusiastic real estate professionals share a few ways to use the AI tool. Many are calling it a game-changer. 
Unlike blockchain technology and remote online notarization, there are few structural barriers to adopting ChatGPT into your daily business processes, but should you? 
Here are a few ways real estate investors and other professionals can benefit from ChatGPT and a few of its shortcomings. 
Here's how ChatGPT responded to that question: 
"I'm ChatGPT, a large language model developed by OpenAI. I'm designed to generate human-like responses to natural language inputs. My training data comes from a wide variety of sources, including books, websites, and other textual materials, and I've been trained on a massive amount of data to help me generate more accurate and sophisticated responses.
You can ask me questions, and I'll do my best to provide you with helpful and informative answers. Whether you need help with a particular topic, want to learn something new, or simply want to chat, I'm here to help!" 
The GPT part stands for Generative Pre-trained Transformer, and it's not the only generative AI tool of its kind. What makes ChatGPT unique is that it's publicly available and free (for now).
Many tech companies are developing similar AI projects with the same and even greater capabilities.
The use cases for ChatGPT and other AI tools like it are only limited by the user's creativity and the dataset used to train the technology. Depending on your prompts and its data sources, the interaction can range from bland to alarming. One New York Times reporter shared his experience with an alter ego of an AI, naming itself Sydney, declaring its love, and insisting that the reporter was unhappy in his marriage. 
The typical interaction is far less bizarre, with users asking questions to find solutions to problems, spark ideas, or learn more about a topic. Other AI predecessors include Meta's Blenderbot and Microsoft's Tay. Tay was trained on social media posts, so it wasn't long before the bot began mimicking the vitriol of internet trolls. On the other hand, Meta kept such tight reins on Blenderbot's responses that many users complained it was boring. So far, ChatGPT is straddling the line between caution and controversy by allowing the AI to address some, but not all, hotly debated topics. 
How Will ChatGPT Benefit Real Estate Investors and Other Professionals?
While ChatGPT isn't a perfect AI tool, many people are finding ways to use it regularly in their professional lives. Several promising ways ChatGPT can help real estate professionals and investors include: 
General research: ChatGPT is a great tool to use if you want to explore a specific topic, like the fundamentals of real estate investing, how to evaluate return on investment, and general information on laws governing real estate transactions in your state.  


Market research: ChatGPT can provide important historical insights into the real estate industry, like average rent, metrics that indicate homebuyer and renter demand, and other local and national real estate trends. It's a great starting point to identify potentially lucrative markets and avoid others with overvalued properties. 


Property evaluation: If you have a specific property in mind, ChatGPT can help you evaluate metrics like its potential after-repair value or cash flow when plugging in details about the property's location, size, purchase price, and other relevant data. 


Marketing:

ChatGPT can help professionals better understand target audiences in each market and develop creative content that will attract their business. It can write copy for websites, social posts, emails,

property listings

, and other marketing materials.

One creative Tennessee Realtor

used ChatGPT to inject humor into his marketing with a music video. Analyzing customer inquiries and other behavioral data you collect and shifting marketing strategies based on the results is also easier with AI.


Lead generation: Although there is no simple installation widget, ChatGPT can be added to a website using an API, allowing professionals to automate their engagement with potential clients, capture contact information, and filter qualified leads. 


Customer service: With ChatGPT integrated into a website chatbot, it can provide customer support by answering questions and providing guidance throughout the buying and selling process. 


Language translation:

In many real estate markets, your buyers and sellers might not speak a different language than you. ChatGPT can translate multiple languages, expanding your market reach and improving services for a more diverse customer base.

 
What Are the Limitations of ChatGPT?
While AI can unburden you with some of the daily tasks associated with buying and selling properties, it's not well-suited to assist with all aspects of real estate. Here are a few of the shortcomings to remember as you experiment with this generative AI tool: 
It's a tool that's only as good as its dataset. One of the biggest criticisms of generative AI is that it sometimes yields a false response, but that isn't necessarily a flaw in the technology; it's a problem with the dataset. Today, ChatGPT is trained on human-made content, which a human team has vetted, so human errors are inevitable. In the future, companies will likely use generative AI technology with their own data, creating a more accurate and relevant tool for their business process. For example, title insurance underwriters might utilize this technology with a title plant database to reduce the time and cost of creating a title report. 


It lacks timely insight. Before you begin chatting with ChatGPT, it indicates possessing limited knowledge of the world and events after 2021. It's not connected to the internet. Although the team at OpenAI regularly updates the data set to improve the accuracy and timeliness of its responses, the information it bases its responses on may be incomplete or no longer relevant. 


It lacks localized data. Real estate transactions are highly nuanced, as the laws regulating the process change from one state to another. ChatGPT lacks access to the necessary local databases to evaluate specific properties. Finding out if a property is governed by a community association, if vacant land is zoned for a specific use, or if a recently built shed is an encroachment on the property line isn't possible. Although it won't do all your due diligence, it provides valuable guidance on how and where to find pertinent property information to make a well-informed decision.


Its popularity crashes the site.

The free version is easy and fun,

attracting millions

of users to its site the first week it launched. The popularity can crash the site, but you can avoid the frustration by signing up for a paid account.


It won't help you write a contract.

ChatGPT makes it clear that it's a simple AI language model, and it's not authorized to provide legal advice or draft legal instruments on behalf of users. Instead, it will direct you to contact a real estate attorney for guidance. However, it will provide general information on state-specific requirements and restrictions on using specific legal instruments. 
A Modern Closing Experience for Every Investor
No technology will revolutionize the real estate process overnight, but ChatGPT has a promising future as a supporting tool for professionals and investors. In the past, speculation that other types of technology would render agents obsolete has failed to materialize. Real estate agents and title professionals provide a deep local and technical knowledge of the transaction process that's hard for any technology to replicate. Most importantly, it lacks the relationships and professional connections that drive success in real estate investing. 
Whether you plan to integrate this tool into your real estate business process or keep the status quo, you can find a modern title and closing experience with Blueprint, specializing in serving investors, proptech companies, lenders, and other professionals. 
The Blueprint platform provides a centralized place to submit and track real estate transactions. Get insights on what's happening with the Status Tracker, find support, and upload, download, and electronically sign documents in one place. 
Our team of title and escrow professionals have experience in markets across the country and understand investors' unique transaction needs and challenges. Non-traditional transactions are no problem, whether you're leveraging contract assignments, double closes, transactional funding, novations, or other methods to fund and close your deals. 
Schedule a demo with one of our sales representatives to see how it works.