Why a Municipal Lien Search is Important When Buying Distressed Properties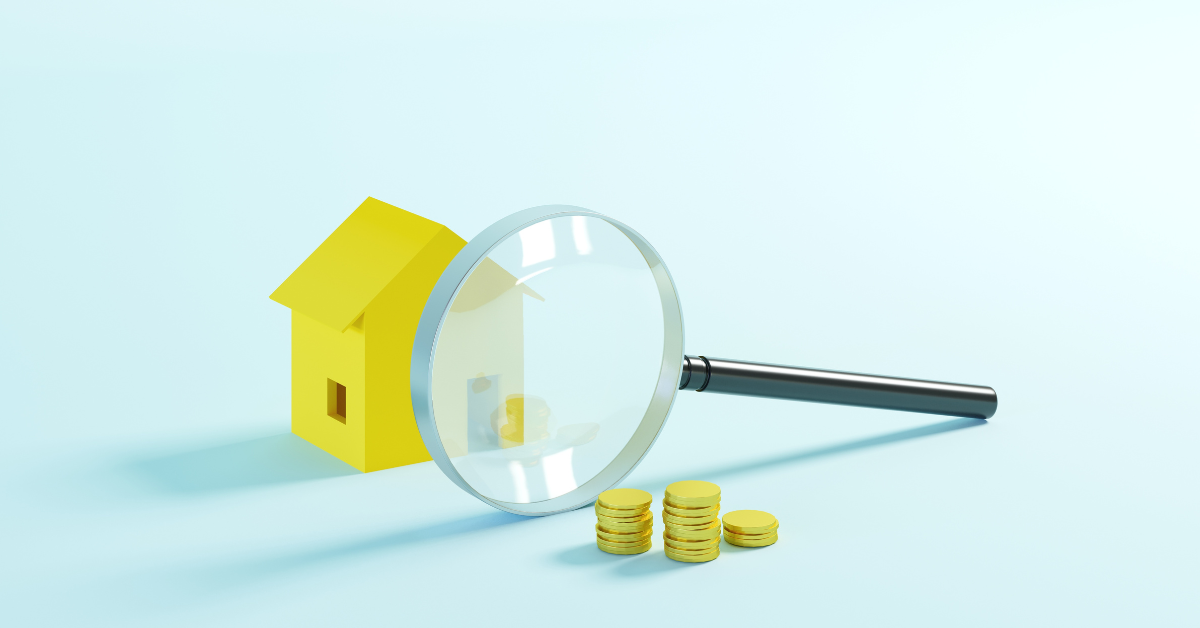 Disclaimer: The information provided on this site does not, and is not intended to, constitute legal, financial, tax, or real estate advice. Please consult your expert for advice in those areas. All content is for general informational purposes only and is not intended to provide a complete description of the subject matter. Although Blueprint provides information it believes to be accurate, Blueprint makes no representations or warranties about the accuracy or completeness of the information contained on this site. Specific processes will vary based on applicable law. The title and closing process will be handled by a third-party attorney to the extent required by law. Product offerings vary by jurisdiction and are not available or solicited in any state where we are not licensed.

I got my start in real estate doing municipal lien searches on residential properties in Florida. Most of the files that came across my desk yielded no major issues for the new owner. Every once in a while, maybe one in every 20 files, I'd find a property with an issue or debt that hadn't yet hit the public record as a lien. 
The most considerable amount I remember was attached to a small, unassuming vacant lot in a working-class neighborhood of Riviera Beach, FL. It had hundreds of thousands of dollars worth of building code violations. The owner had done non-permitted work but was unresponsive to the city's requests to correct the violations. After the fines piled up, the owner eventually abandoned the property, and the house fell into more significant disrepair. The distressed property became such a problem that the city took action to bulldoze and clear the site. The huge assessment amount was a result of the cost of labor compounded by daily accruing fines. 

While amounts this high are rare, it shows how vital due diligence is before making an offer on a house, especially when purchasing distressed properties. Although the actions of the past owner created the violations, the debt can often attach to the property, making it a problem for any potential buyer. These municipal issues aren't limited to the state of Florida either. Buyers everywhere should be aware of how a property's local government addresses code violations, unpaid utility bills, outstanding special assessments, and other fines or issues. 
"Municipal lien search" is a bit of a misnomer. A typical municipal lien search includes information on: 
The current utility account's billing or unpaid bills 

Outstanding special assessments for projects like water and sewer hookups, road improvements, lighting, and other public amenities. 

Pending code violations
It may also include permitting history. Technically, none of these items are considered a lien because they aren't recorded in the public land record. However, the governing authority often has the option to record it as a lien to recoup its costs to remedy problems. In many cases, the debt will attach to the property and not the individual owner or account holder. Until it is officially recorded, a title search won't find any of these problems. 
As part of my municipal lien search process, I conducted a quick owner name search on the online public record database of Palm Beach County, but I didn't see any recording instruments related to the building code violations. 
Under Florida State Statute Section 162.09, local governments have the right to impose these kinds of fines or take other steps to remedy the issue and then record liens against the property and other property owned by the same property owner within that jurisdiction. 
While the statute authorizes the recording of liens related to code violations, it doesn't require the liens to be filed within any given period. It also specifies that an enforcement board may "reduce a fine imposed pursuant to this section." But as pointed out in an advisory legal opinion on the statute, "nothing in the statute appears to extend that authority to reducing the amount of a lien created when a certified copy of an order imposing a fine has been recorded in the public records."
This may explain why the City of Riviera Beach didn't record the fine as a lien. In many of these scenarios, a fine settlement application is submitted to reduce the total costs. The problem is that the pay-off amount isn't publicly available, so buyers doing a quick cash transaction or buying at auction may be blindsided by the fines after purchasing. 
Sellers in Florida have an obligation to ensure there are no unpaid fines on the property that may subject it to future litigation or encumbrances if a municipal lien search is explicitly required in the contract. 
Specifically, a Florida Court of Appeals in Henley v. MacDonald ruled that "city code violations have been found to render title unmarketable only where the contract specifically warrants against such code violations."
In that case, "marketable title" was defined as: 
 "… title valid in fact but a title that must be such as to make it reasonably certain that it will not be called in question in the future so as to subject the purchaser to the hazard of litigation. . . . It must be, as is sometimes said, a title which can be sold to a reasonable purchaser or mortgaged to a person of reasonable prudence, and which is not subject to such a doubt or cloud as will affect its market value."
Although municipal issues attach to the property and thus, can become the responsibility of a new owner to address, they don't necessarily render the title to the property "unmarketable." Another word you may hear when talking about title insurance is "clear title." While these two phrases sound similar, they are two separate legal concepts.
"Marketable title" refers to the guarantee made by the seller to the buyer that the property carries no substantial risk of litigation or encumbrances that would negatively affect the buyer. 
"Clear title" means that there are no defects that would jeopardize the new owner's claim to possess and use the property. If a seller fails to remedy title defects according to the terms of a real estate contract, the buyer can void the purchase agreement. 
It's possible that a buyer may be willing to purchase a property with the title "as-is" even if that means there are defects, like a lien. Even though a title may not be "clear," it may still be "marketable." When purchasing a distressed property, be sure to take these pending municipal issues into account before agreeing to any as-is contract.
Fortunately for buyers, many standard Florida real estate contracts today have municipal lien searches added to the title search process, but every state and region is a little different in how these contracts are written.
If you are selling a home in Florida, or one of the many other states with strict municipal lien laws, make sure a search for assessments that could become liens has been conducted. Otherwise, the buyer may be able to bring a suit or claim against you if it's a requirement of conveying the property. If in doubt, reach out to a local attorney who can provide clarification and guidance. 
Municipal liens are one of the many types of liens that can affect your real estate transaction, and Florida is only one of the many states where these and other liens can cause a problem. Other states where you may run into the issue include: 
Georgia 

Illinois 

Kentucky 

Maryland 

Michigan 

Missouri 

Nevada 

North Carolina 

Ohio 

Pennsylvania

South Carolina 

Virginia 
For that reason, Blueprint obtains municipal lien searches when doing title searches in these states. These searches will show if there are any code violations, including building code violations like the one in Riveria Beach, unpaid public special assessments, outstanding utility balances, permit history, and whether recent taxes have been paid. 
If you're purchasing property in one of these areas, be sure to work with real estate and title professionals who understand the risks and follow a process to uncover these problems. 
At Blueprint, we're focused on developing a better title and closing experience for investors, wholesalers, proptech companies, and lenders. We specialize in single-family transactions, including those that involve assignments, novations, and double closings. Submitting and tracking your transaction from contract to closing is more accessible, too, with our Status Tracker and API.
Request a demo to see how our processes and platform align with your business goals.