Four Reasons to Invest in Vacation Rentals Right Now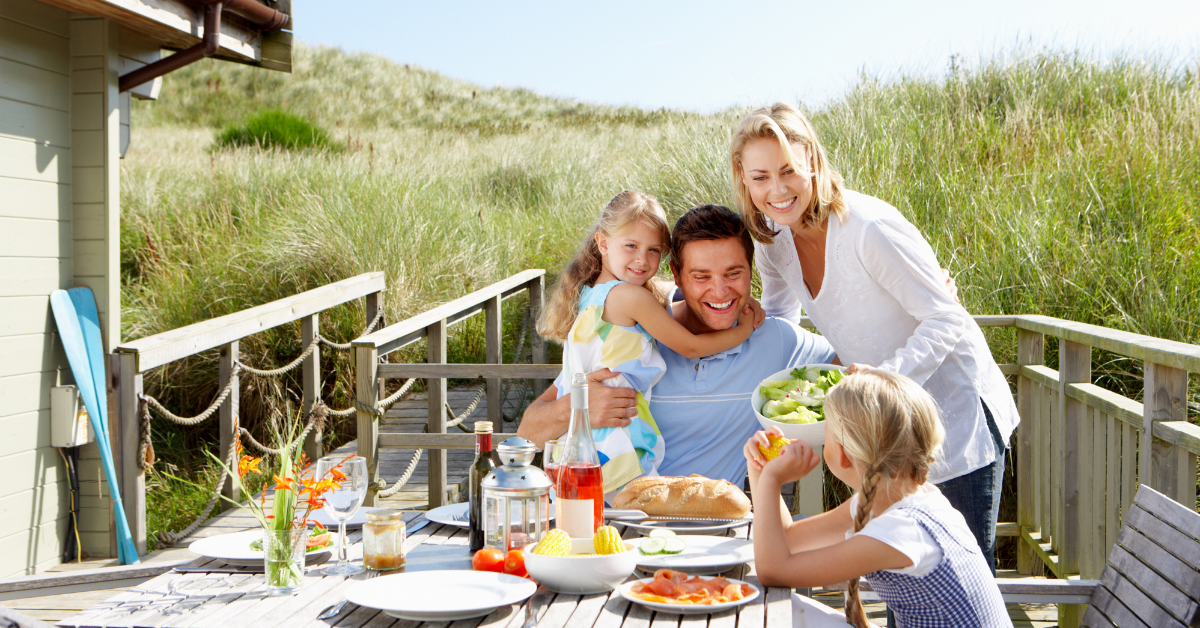 Disclaimer: The information provided on this site does not, and is not intended to, constitute legal, financial, tax, or real estate advice. Please consult your expert for advice in those areas. All content is for general informational purposes only and is not intended to provide a complete description of the subject matter. Although Blueprint provides information it believes to be accurate, Blueprint makes no representations or warranties about the accuracy or completeness of the information contained on this site. Specific processes will vary based on applicable law. The title and closing process will be handled by a third-party attorney to the extent required by law. Product offerings vary by jurisdiction and are not available or solicited in any state where we are not licensed.

Maximizing the returns on your real estate investments requires a keen eye for emerging market trends. Where people move to and where people vacation are important questions to ask. Traditional predictions of consumer behavior have been upended by the pandemic, especially in the travel industry. 
Fortunately, new vacationing patterns have become more stable, but this doesn't mean a return to normalcy or pre-pandemic behaviors. This is good news for real estate investors interested in leveraging a short-term rental strategy. 
Four reasons to turn your property into a short-term vacation rental include: 
The coronavirus has increased wanderlust 
Higher-income potential than long-term rentals 
Accessible and cost-effective advertising with rental apps
A vacation home whenever you want
The Coronavirus Has Increased Wanderlust
Since the pandemic, new patterns of travel spike after each coronavirus wave. This trend has been dubbed "revenge travel." Tourists rush to book their trips after the latest variant subsides and hold their breath in hopes that their plans pan out. 
As Omicron declines, the travel industry expects a strong rebound in the spring and summer. The World and Travel Tourism Council (WTTC), the organization representing the global travel and tourism industry, predicts domestic and foreign travelers will contribute nearly $2 trillion to the U.S. economy. That's a return to pre-pandemic levels. 
Undeterred by the CDC's travel recommendations and unpredictable changes in other country's restrictions, Americans keep booking trips around the world. Three of the top five destinations are domestic – Los Angeles, Orlando, and New York. Other top-searched places in the United States include Destin, Gatlinburg-Pigeon Forge, Panama City, and Maui, according to Expedia's 2022 Travel Trends Report. 
The same report uncovered that while Americans are planning to "go big" on their next trip (68%), that doesn't necessarily mean leaving the country. A majority (59%) are planning domestic-only trips for 2022. Other responses show the psychological shift in getting the most out of a vacation, creating more meaningful experiences, and stepping out of comfort zones. More than a third (36%) are looking to find contentment and mental rejuvenation while others said they want to try new food (40%) and do something they've never done before (21%).
Looking to expand your real estate investment portfolio with STRs?
Blueprint Title is licensed in 27 states, including Florida and Tennessee. Schedule a demo to learn more.

Higher Income potential than long-term rentals
While long-term rentals offer a more predictable income, short-term rentals (STRs) have the potential to generate more income overall, especially properties located in popular tourist towns.
Traditionally, there are five important factors to consider when forecasting STR revenue:
Occupancy rates
Seasonality
Rate-setting
Maintenance and insurance costs
Business tax deductions
A few of these factors have been radically impacted since the start of the pandemic.
There's no guarantee of consistent occupancy, but recent analysis from AirDNA shows the average occupancy rate for U.S.-based STRs reached 62% in 2021. That's 10% higher than in 2019.
Seasonality usually impacts STR revenue forecasting, but, once again, the pandemic has turned the typical onto its head. Vacationers and remote workers looking for nearby get-aways quickly filled up the calendars of the most desirable Airbnbs. Off-season domestic travel appears to be part of the "new normal."
With the higher occupancy maintained throughout the year, annual earnings increased by an average of 39%. The continuing demand gives STR landlords more flexibility in adjusting their rates compared to long-term rentals.
AirDNA predicts the short-term rental market to grow by another 14% in 2022.
On the flip side, STRs require more cleaning in between guests, landlords must pay the utilities, and you must be willing to take on the risk of managing more guests on your property. Fortunately, certain business expenses can be written off as tax deductions, additional insurance may cover damage from unruly guests or injuries, and you won't have to worry about evictions.
Accessible and Cost-Effective Advertising with Rental Apps
In 1995, Vacation Rentals by Owners (now known as Vrbo) listed its first vacation rental on the internet. Online vacation home bookings accelerated with the introduction of Airbnb in 2008. Today, there are many online marketplace resources for landlords to advertise their properties.
The most popular vacation rental sites include:
Vrbo
Airbnb
Booking.com
TripAdvisor
Expedia
Homestay.com
Atraveo
OneFineStay
Interhome
9flats
Each of these sites provide different kinds of perks, host and property requirements, listing and booking fees, and other features. So, compare what each offers before trying them out.
You'll also want to consider the types of consumers they tend to attract and curate a space to that audiences' tastes for better results. For instance, Vrbo only allows private home rentals, so older travelers with families are more likely to search the site. Meanwhile, Airbnb allows shared rooms, apartments, houses, treehouses, campers, buses, and even tents to be listed, so younger people traveling alone or with friends are more inclined to peruse the site.
A vacation home whenever you want
Another perk of investing in STRs is having a free vacation spot when the off-season hits. But at an average occupancy rate of 62%, you might have trouble penciling you or your friends in for a getaway. Of course, that's not a bad problem to have as a real estate investor!
If the property is within the ideal driving distance, a quick trip in between guests to enjoy the beach or lake is another great perk.
The demand for STRs is skyrocketing, purchasing property or turning your long-term rentals near a tourist spot into a short-term vacation home is a great way to boost your portfolio's ROI this year.
Buying a second home was another trend to emerge from the pandemic as city workers fled the chaos and uncertainty of the coronavirus. Those with the budget invested in second homes nestled in more idyllic scenery nearby. As workers return to the city full time, there's a question of what to do with the home, especially if the driving distance doesn't make the trip worth the effort.
If you'd rather generate income than sell, turning your second home into a part-time short-term rental is a great option. If you need to make the property a more desirable short-term rental, consider refinancing and using the money to renovate before listing the space on STR sites.
Closing on a Short-term Rental with Blueprint
Whether purchasing or refinancing a property for short-term rental use, Blueprint provides comprehensive and transparent title services. We're a title and closing agency built for the modern investor and lender.
Get insights into your real estate closing. With the Blueprint Portal, you'll get real-time updates of your closing's progress and access to important closing documents to sign and review. Integrate data from our system into your preferred loan origination system or real estate management system with our API key.
Choose where and how you sign on closing day. Where possible, we offer eSignature, remote online notarization, and mobile notary options to accommodate your and your clients' schedules. No need to travel to a title company office again to sign papers.
Learn more about the Blueprint advantage, schedule a demo with our sales team.