Product Update: Multi-File Upload and Files Tab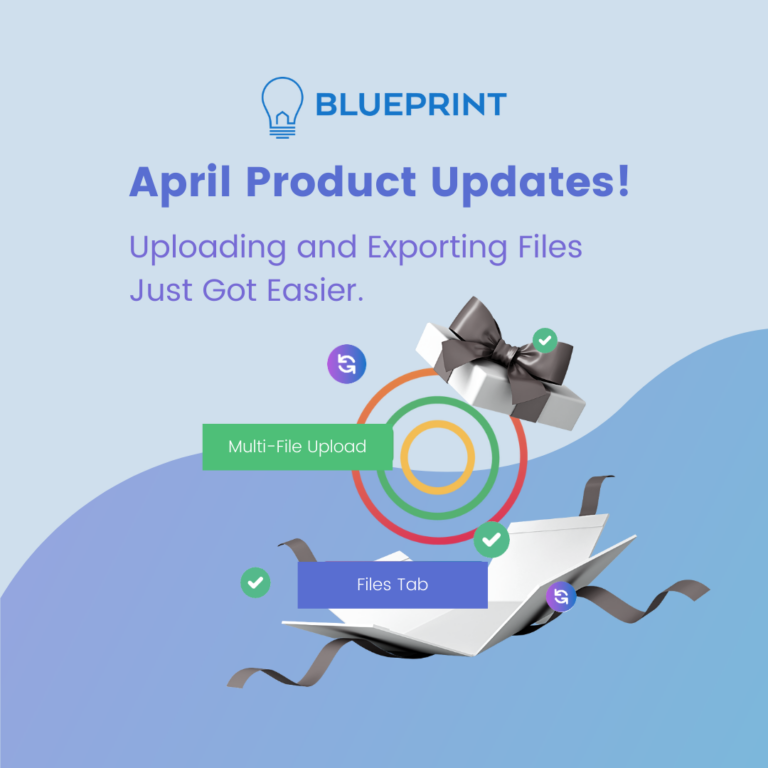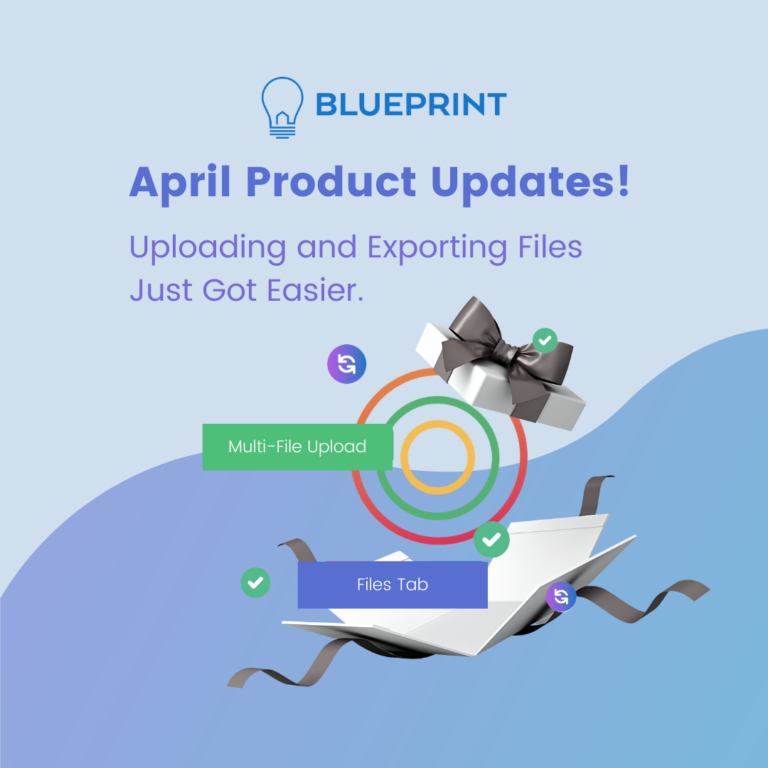 Disclaimer: The information provided on this site does not, and is not intended to, constitute legal, financial, tax, or real estate advice. Please consult your expert for advice in those areas. All content is for general informational purposes only and is not intended to provide a complete description of the subject matter. Although Blueprint provides information it believes to be accurate, Blueprint makes no representations or warranties about the accuracy or completeness of the information contained on this site. Specific processes will vary based on applicable law. The title and closing process will be handled by a third-party attorney to the extent required by law. Product offerings vary by jurisdiction and are not available or solicited in any state where we are not licensed.

At Blueprint, we're committed to delivering a more streamlined title and closing experience. In order to make navigating your transactions easier, we're constantly working to bring the best possible tools to our Portal. Today, we have two new features that will make engaging with your transactions easier than ever.
Previously, files would need to be uploaded to each transaction one at a time. While direct upload means that our clients no longer had to email their files to us and wait for acknowledgement of receipt, the process could be tedious when a user had multiple files to upload. 
Today, we're excited to introduce the ability to bulk upload multiple files to a transaction.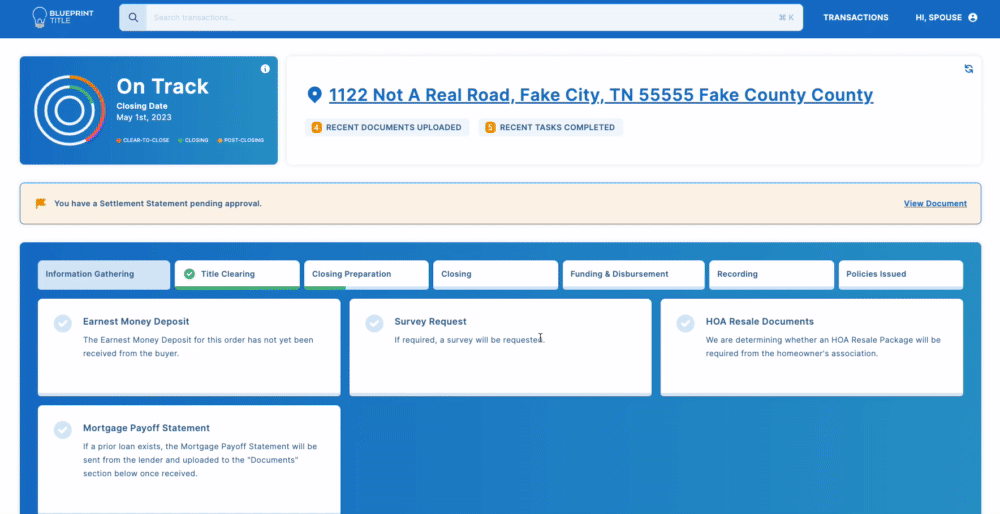 The process is simple: 
Step 1: Go into your individual transaction on Blueprint. 
Step 2:  Scroll down below your current files to find an upload box. 
Step 3: Select your files on your computer, then drag and drop them into the box where they will automatically upload. Alternatively, click the link to upload, which will open your files window, allowing you to select your files and upload them.
Once your files are uploaded, our team will then review them. If there are any changes needed, you will receive a notification that an update is needed with a note regarding what update is requested.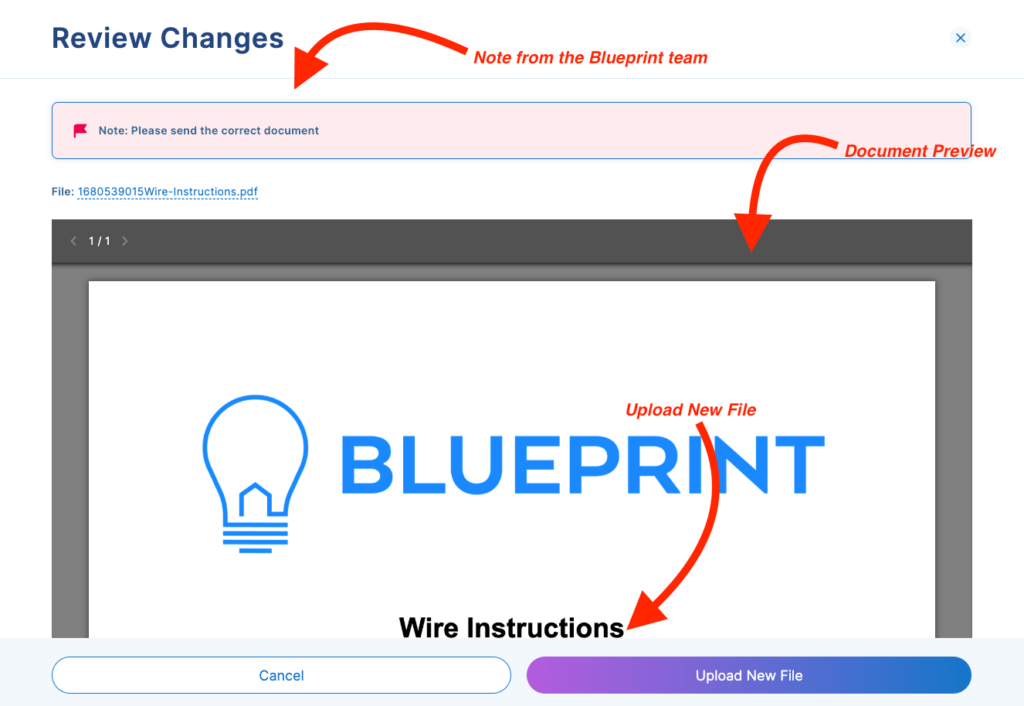 Once you have updated the file, you can then go back to the transaction page, find the shelf containing the file in question, click the review icon, and upload the new file.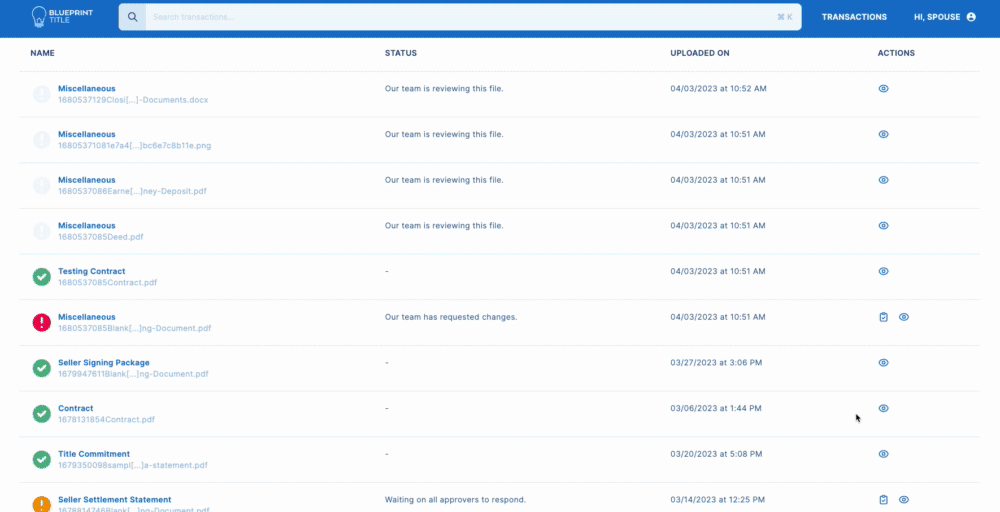 Most of our clients are engaged in quite a few transactions throughout a given year. Previously, finding documents meant going to each individual transaction and searching for the specific document, then downloading one at a time. 
Now you can find all the documents you're looking for in one place on the Files Tab.
Using this tab, you can now see all your documents, filter by document type, and bulk export those documents, up to 100 at a time. 
With these updates to the way that users can upload and download documents, we hope to improve both the in-transaction and post-transaction workflows for our users. You can find these updates live now by logging into the Blueprint Portal. 
If you are interested in working with Blueprint to close your investment or refinance transactions,
request a demo here!