News, Updates, Thoughts, Ideas, and More from the Blueprint Team
At Blueprint, We have a Hybrid Work Culture. Here's Why It Works for Us.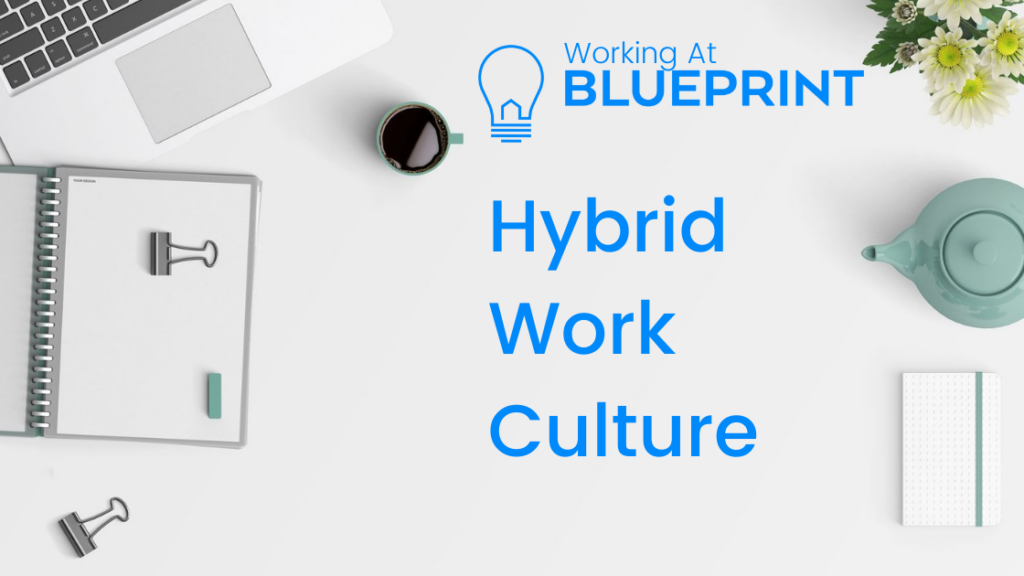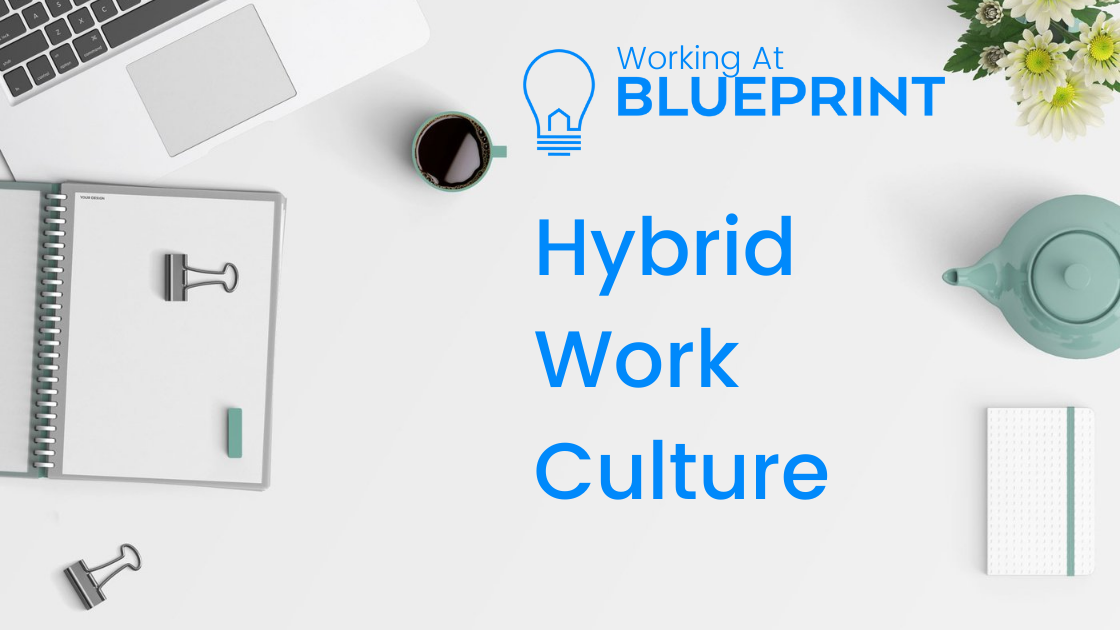 At Blueprint, we believe in the power of thinking differently. That mindset is evidenced by the ways we are working to change the title and closing industry. We don't stop there. We also bring that same mindset to the way we build our team and the way our team works day to day. 
In practice, we are constantly asking ourselves: "How can we empower our team with the right tools and processes to do their job effectively, regardless of their location?"
That's why we created a strong hybrid work culture, even before COVID pushed many employers to begin considering alternative work solutions for team members.
As a company that aims to be a national provider, it's always been imperative for us to hire team members across the country. As we've expanded our footprint, our team has naturally become more distributed. Moreover, with technology at the core of what we do, bringing in top engineering talent no matter the location is vital. 
We also know that the personalities who will contribute to Blueprint's success are not all the same. Not everyone actually wants to, or can, work from home. Certain tasks simply need an office. There's also a benefit to offering an in-person environment for live collaboration opportunities. For those reasons, Blueprint strongly focuses on a hybrid model and maintains office environments in core markets, including Nashville, Austin, and Atlanta.
What does this look like at Blueprint?
A hybrid culture starts with good communication. We use internal messaging platforms as our primary source of communication to help team members working in different locations engage with one another. By taking quick questions, shop talk, water cooler conversations, and fun social banter online, our team members have felt that their coworkers are accessible. 
Additionally, particularly since COVID, we plan regularly-scheduled virtual social events, providing the ability for our team to engage with one another, even when 1,000s of miles apart. We also reformatted our All Hands meetings, ensuring that the time we do have together to discuss important company goals is informative and structured. 
Today, Blueprint offers three types of work solutions to our team members: 
Full Time in Office

Hybrid (in office 2-4 days a week)

Full Time Remote
As the employment environment has changed so much throughout the pandemic, we've stayed ahead of the curve with our hybrid, flexible approach firmly in place. Certain positions have on-site requirements that we discuss during the interview process. Currently, however, 70.5% of our employees are fully remote, 27.3% work a hybrid schedule, and just 2.2% work full time in our offices.
In a recent employee engagement survey, team members cited flexibility and autonomy among the most valuable elements of working at Blueprint. The ability to work the way each team member finds most effective is a core element of that flexibility. 
Like we said at the beginning, we're constantly asking ourselves how we can continue to improve the Blueprint experience for our team. Our approach to hybrid work will continue to evolve and will always be a priority so we can adapt and grow effectively. 
You can learn more about Blueprint and how we work here, or check out our open positions here. 
Want to see what Blueprint can do for you?
Our team wants to hear from you and show you how our platform works. Request a demo and our team will reach out to help you learn more.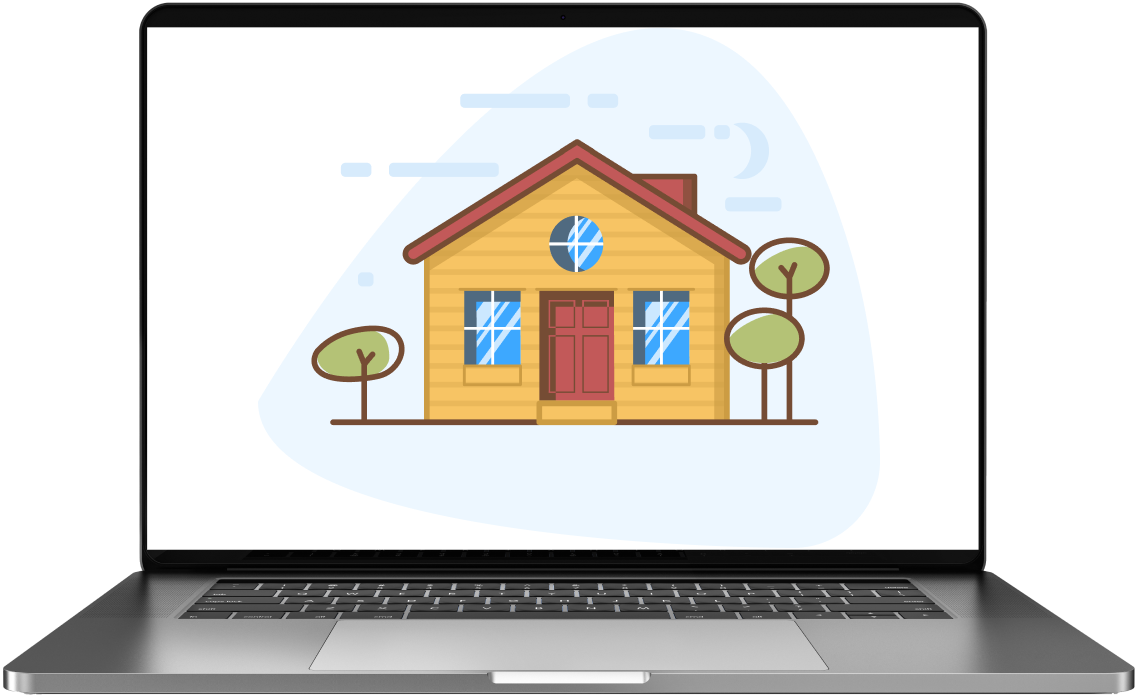 2022 © Blueprint Holding Co.   |   401 Church St. #1200, Nashville, TN 37219, USA   |   (615) 933-0075